on 2013-07-28, 08:01
Message reputation : 100% (1 vote)
SH4 STB Admin tool 1.4 by Morly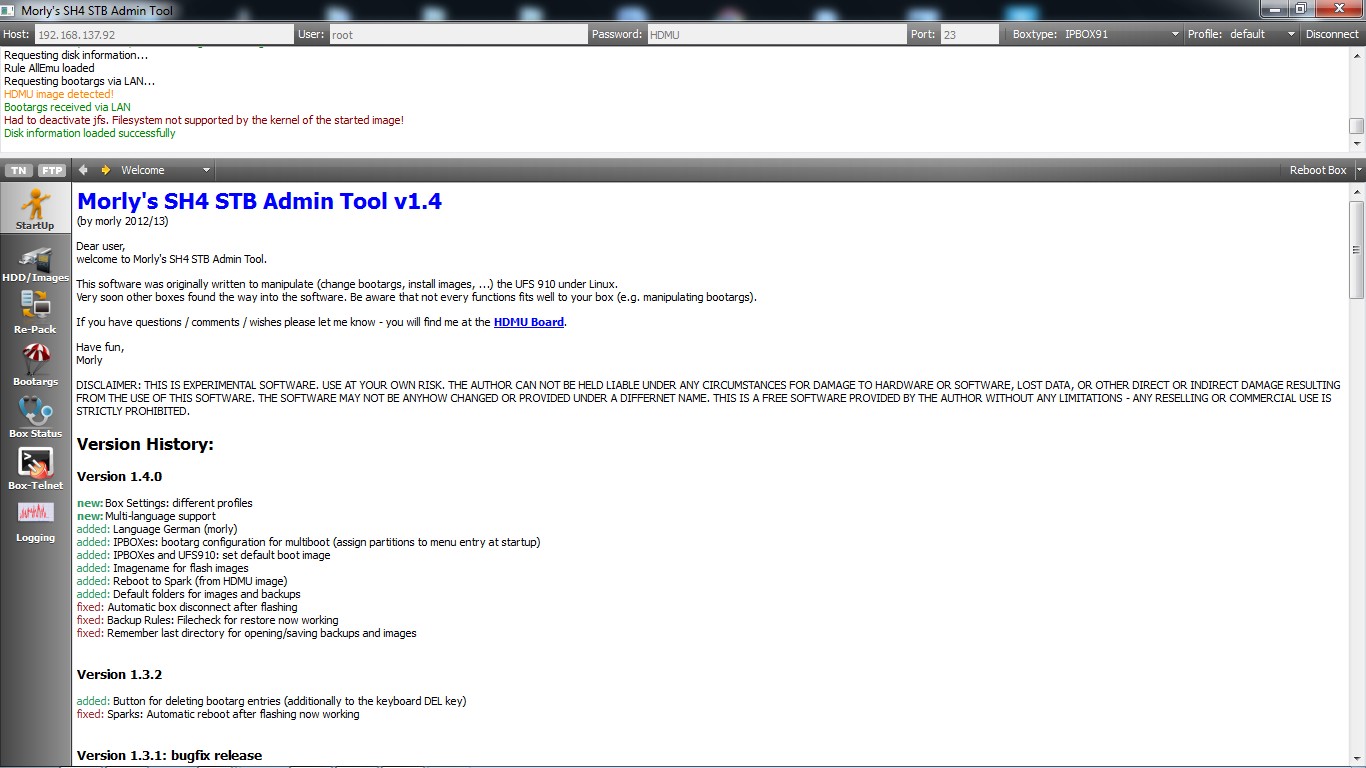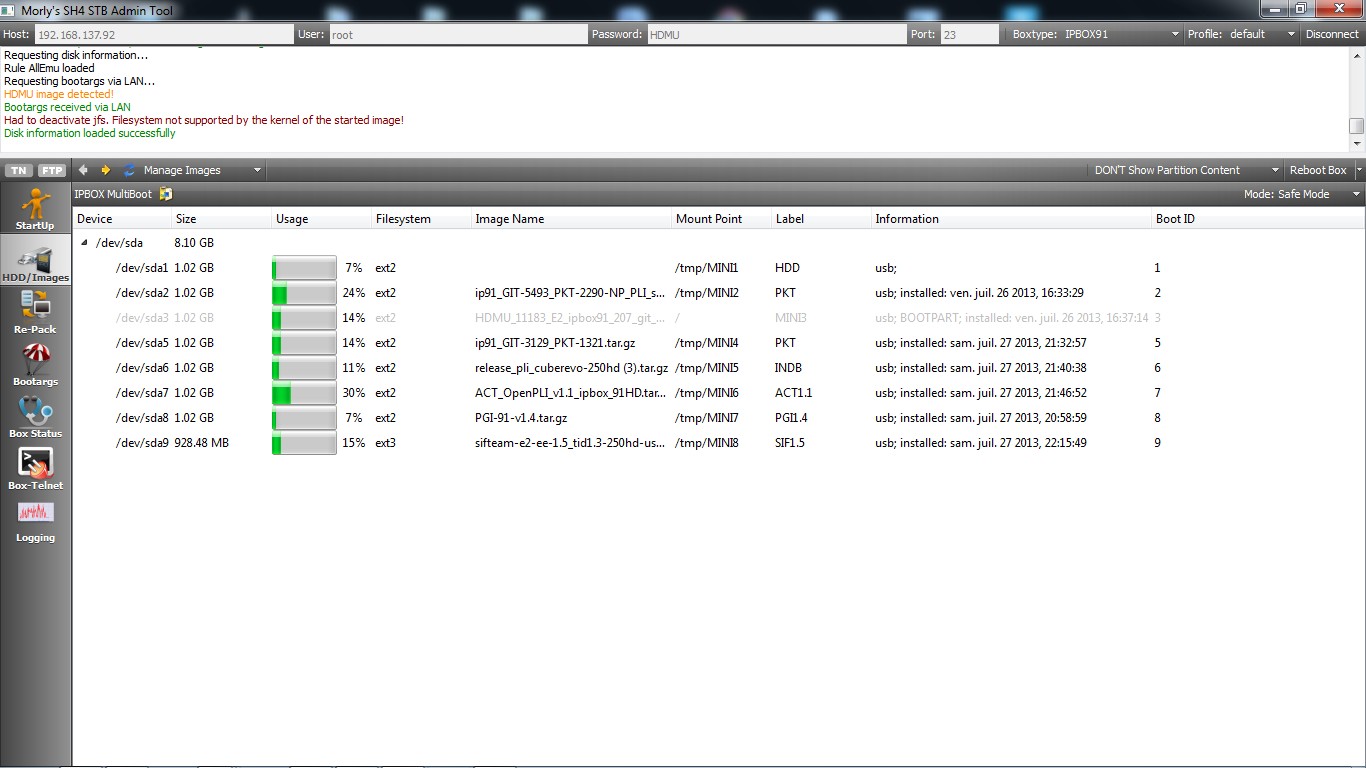 DOWNLOAD

___________________________________


Vu+Solo SE
IPBOX 910HD
Edision Progressiv HDc+
GooBang Doo ABOX Smart TV
ttherapo

Newbie

Points

: 2505


Reputation

: 0

None is responding to my emails for support, like in ABCOM. So my think is that ABCOM support in both ABCOM website and forums could be more efficient. So that being said could anyone help me install latest pkteam image on a usb or hdd? As i said i currently ( not?) use abcom official firmware, but as mgcamd plugin is not working, this software is useless. Can anyone help me in any way, even with this tool to install image?

Thanks
Try with the following steps described in this topic.
[You must be registered and logged in to see this link.]

___________________________________


Vu+Solo SE
IPBOX 910HD
Edision Progressiv HDc+
GooBang Doo ABOX Smart TV
ttherapo

Newbie

Points

: 2505


Reputation

: 0

I don't really know if someone other than me or shark is looking at this forum, but the above file contains a virus (search engine) that is impossible to remove
No virus in the link only forced ad, click on the Download link , in the top right corner wait to 5,4,3,2,1 seconds then click on Skip ad and you will have the download page.

___________________________________


Vu+Solo SE
IPBOX 910HD
Edision Progressiv HDc+
GooBang Doo ABOX Smart TV
mike11

Power User

Points

: 2168


Reputation

: 3

IpBot

Moderator

Mesaje

: 200


Data de înscriere

: 07/01/2013

---
Permissions in this forum:
You
cannot
reply to topics in this forum