INDB6 v09 flash 91/900/910/9000HD
thanks to Iscan & Nikolasi
based on Tideglo's 1.3.0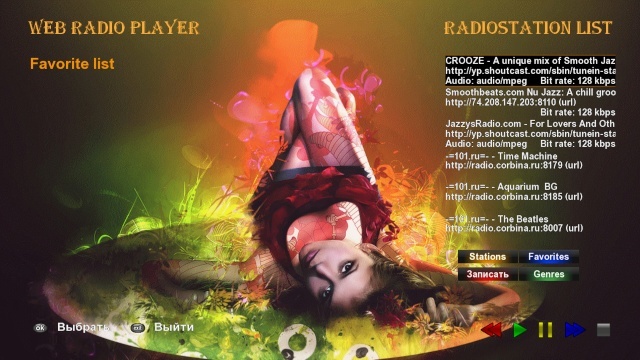 "google translate"
- In media center settings added option on-off weather gadget and animation
- In the short-permanenttimeshift pressing the stop-shift TV in showers, long pressing the stop-off permanenttimeshift
- In graphic-program guide on the blue-button-menu plug-select the font size, number of lines, etc.
-Added plug nKTVplayer-plug in the key menu-plugin-settings there can choose 3 options plug-KartinaTV, KartinaTV Videothek and StreamPlayer,after changes to the player reboot the receiver to take effect
-Added plugin DD_Subt player
Minor fixes, and plugin system
This will be probably the latest INDB6 image based on Tideglo's E2, because of the discontinuation of the Nightly Build project.
Future images probably will base on Team DuckTales Gitorious.
Download (ftp connection, speed is slow)
[You must be registered and logged in to see this link.]

___________________________________


Vu+Solo SE
IPBOX 910HD
Edision Progressiv HDc+
GooBang Doo ABOX Smart TV
IpBot

Moderator

Mesaje

: 200


Data de înscriere

: 07/01/2013

---
Permissions in this forum:
You
cannot
reply to topics in this forum