The  Mutant HD51 receiver is for quite a while on the market, and the price has droped since release date continuously, and it's about 150 Euro today.
This 4K receiver has an Enigma2 based software and a performant BCM-7251S Dual-Core Processor. Through the integrated HDMI2.0 connected to an UltraHD Tv set it can bring you pictures at 2160P.
It has enough place inside for a 2,5" HDD for recording functions and thanks to the plug&play tuners it is very easy to combine sat,terrestrial and cable reception.
Here some technical datas:


E2 Linux OS software

CPU BCM 7251sDMIPS CPU 10500 (2x1700 Mhz)

SoC 28-nm

Cores 2

Threads 2

Max. Videoresolution 2160p (4K).

H.265

VP9

4K Youtube

VP8 - Youtube

OpenGL ES 2.0

Nand Flash 4096MB (4GB)

DDR Memory 1 GB

1x Smartcard Reader

1x Common Interface

Tuner plug&play

2 x Plug & Play Tuner Slots for DVB-S2 or Hybrid Tuner (DVB-C/T/T2)

1x USB 2.0

1x USB 3.0

LAN (max. Mbps) 1000 Gigabit LAN

Place for 1 Internal 2,5" HDD

HDMI Version 2.0

RCA

S/PDIF (Optical)

Display Type VFD DOT-matrix Display

12Vexternal power adapter

Size:30 x 22 x 5 cm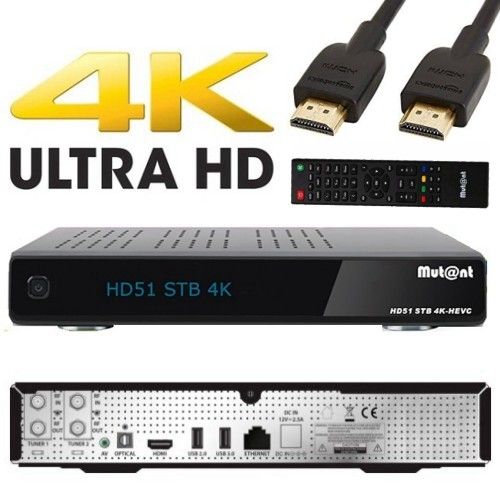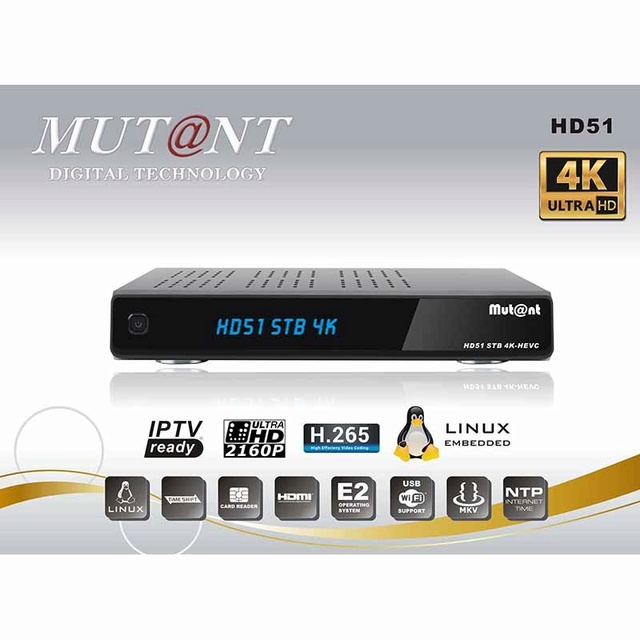 ___________________________________
Vu+Solo SE
IPBOX 910HD
Edision Progressiv HDc+
GooBang Doo ABOX Smart TV
Sat receivers forum
Locuri de munca in Europa